TEGIWA'S ULTIMATE TRACK DAY TYRE TEST – COMING SOON!
Time and time again, the age-old question of "what is the best tyre to use on track?" Well, now we're going to settle this once and for all, but firstly we need your help!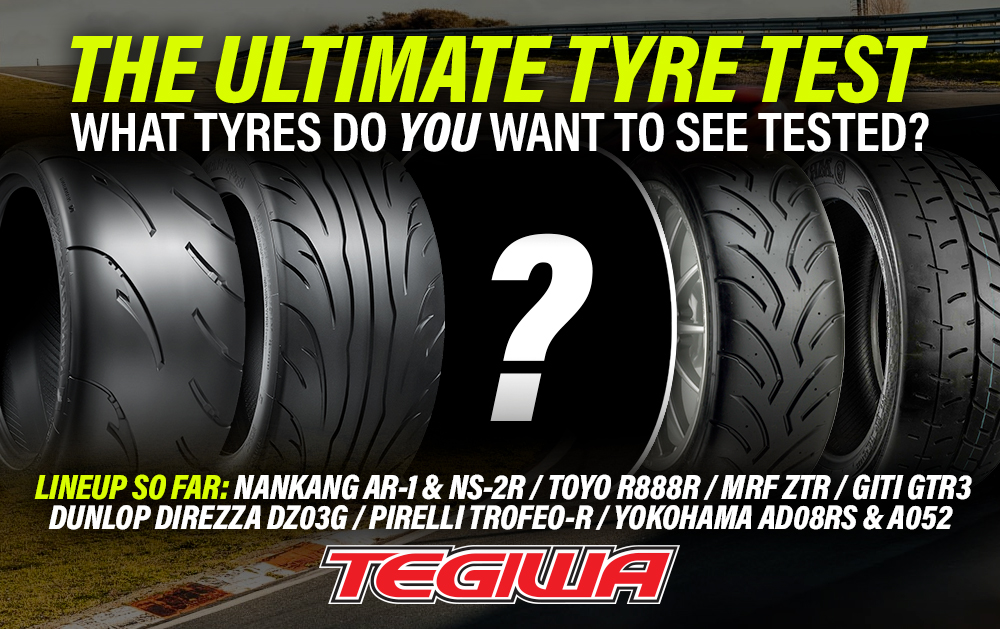 We're going to put the fan favourites through their paces at a test day at either Oulton Park or Donington park to find out what is the ultimate track day tyre. Our guinea pig weapon of choice will be a Type R Trophy car that will use 225/45/17 on 17×8 wheels.
We'll then publish lap times, corner speeds, etc over a 30-minute session so we can show you all the details of how they performed as well as prices so you can see what the best bang for your buck is.
So far we've planned to test the following tyres; Nankang AR-1 & NS-2R, Toyo R888R, MRF ZTR, Giti GTR3, Dunlop Direzza DZ03G, Pirelli Trofeo-R, Yokohama AD08RS & A052. We'd like to hear your thoughts on the current line-up of tyres and let us know if there's any that you think we've missed out or would to see added to the lineup. It's worth saying that at this point with the current line-up of 9 tyres, we're pretty much at our capacity for the day of testing, so should we decide to add any new tyres in, then we'll more than likely have to take one out.
Have your say by heading over to our Facebook page and dropping a comment on this post. Our tyre test will take place later this year so stay tuned to find out the results.