Round 6 – Club Enduro – Oulton Park
Oulton Park, our home race of the 750MC Club Enduro Championship season and obviously we were hoping that we could take another decent haul of points as we head towards the tail end of the season.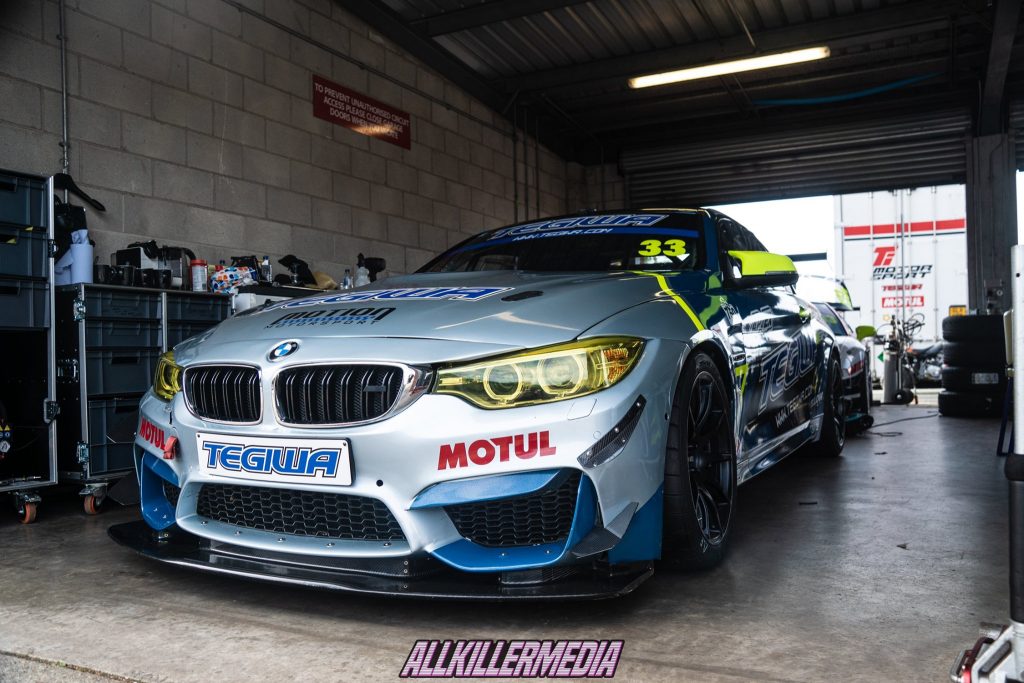 With only a second splitting ourselves and pole position we found ourselves back in 5th position heading into the race. Neither Dave or Luke managed to get a clean lap in which was frustrating as we knew we had the pace from the test day. This wasn't a real issue in the end though as Luke had managed to work his way into the lead by the very first corner and was able to concentrate on building a gap to put the M4 comfortably ahead.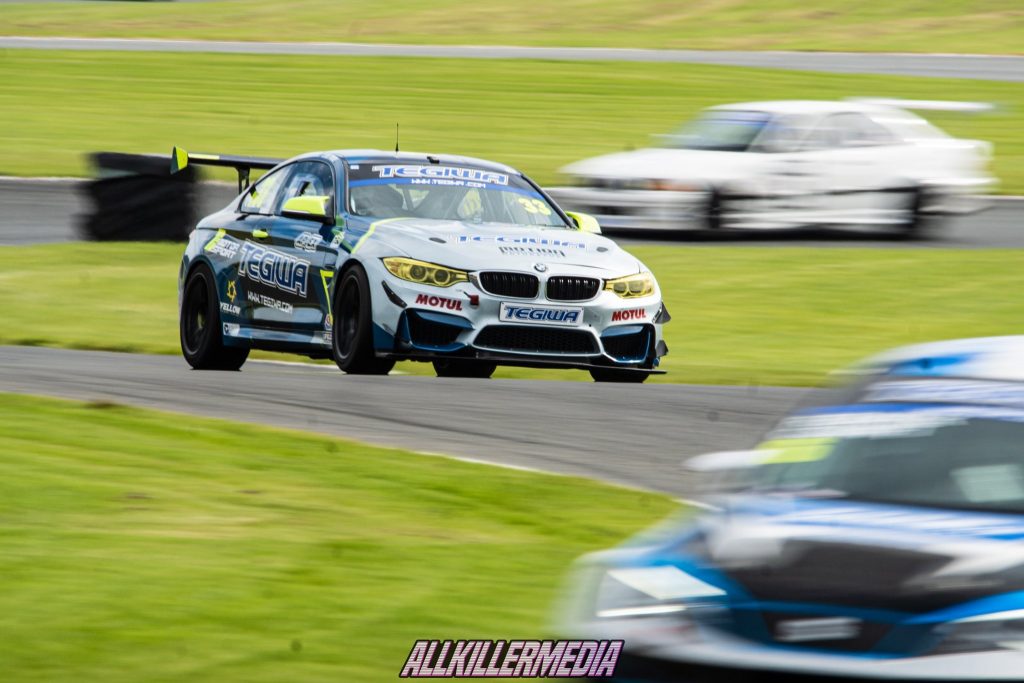 In what should have been a pretty comfortable win, had everything gone to plan, it was yet again disappointment that was to follow. We were leading the race for the first 4 laps, and then a minor coming together at Shell Oils Corner saw the other cars aero kit pierce the back of our radiator, which sits in the wheel arch. Over the next 6 laps we had coolant spraying onto our tyre and it was only when we got a high temperature warning on the dash that we had to retire the car on lap 11.
Fortunately for us, every competitor that starts the race gets awarded with 1 point. Which means we now sit in joint first place with Joe Taylor and his Lotus Elise heading into the final 2 rounds of the championship. So, it's still all to play for in what promises to look like an exciting finale!
Go faster bits!
Meanwhile, back at Tegiwa HQ, the M4 is set for some new go faster bits. Firstly, in the shape of a GT4 inspired carbon fibre bonnet. Not only will this give us a 2kg weight saving over OEM but the GT4 vent will allow for hot air inside the engine bay to escape, and in turn reducing overall temperatures. Teamed up with the carbon GT4 style splitter and canards, this really does add to the overall aggression of the front end of our M4. Before you say it, we know it looks ridiculous on its space saver wheels, you'll just have to take our word for it…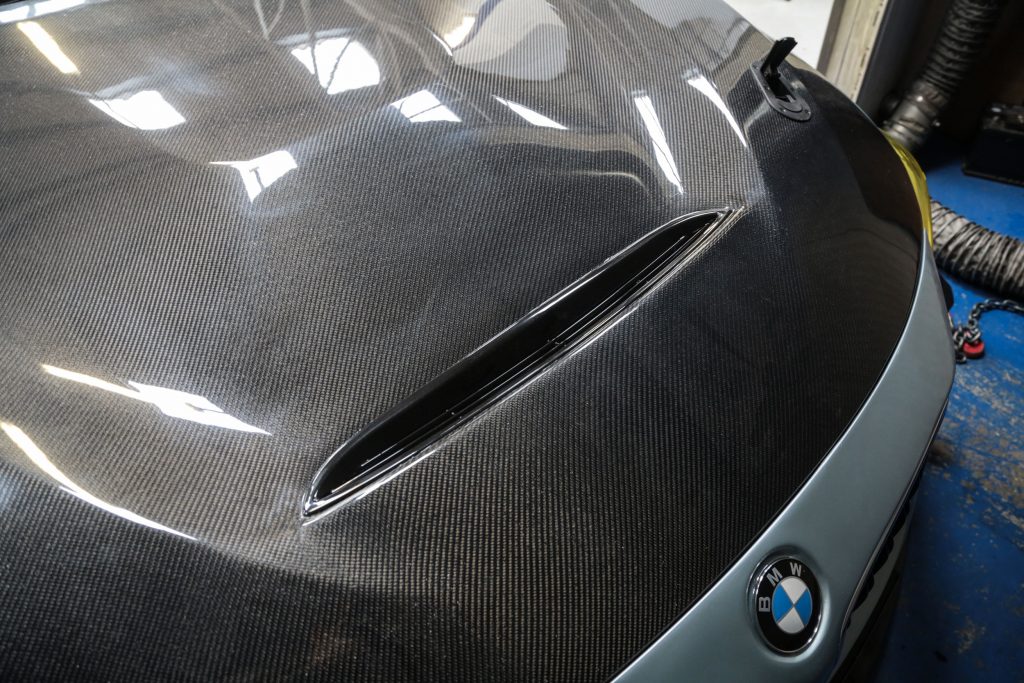 Next up, we have some suspension component upgrades courtesy of SPL Parts who have provided us with their tension rods and bump steer adjustable tie rods. The tension rods will allow us more room for front caster adjustment which means we can have a more precise alignment for optimal turn-in response. The tie rod ends will complement the tension rods perfectly as we'll be running modified caster, it will correct bump steer and hopefully we can see a reduction in lap times. These awesome parts will be for sale soon on Tegiwa Euro, so keep your eyes peeled for them!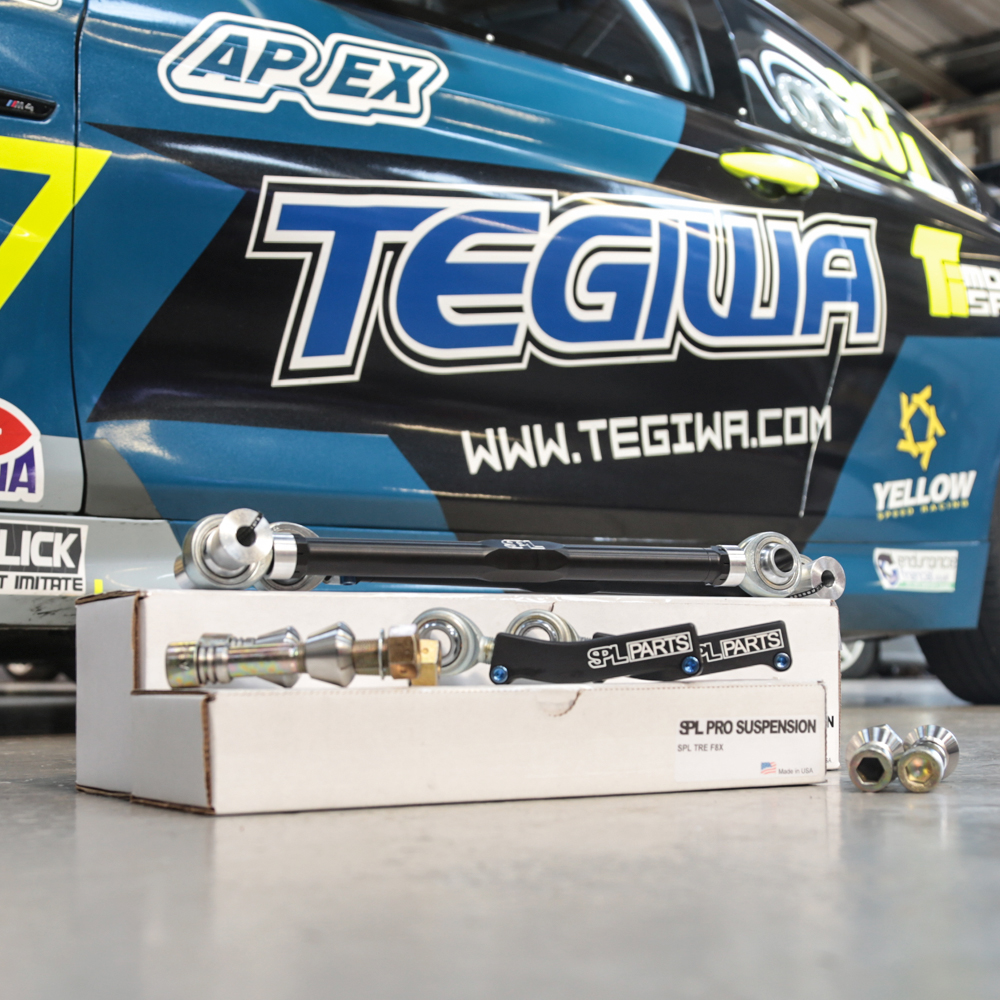 Finally, a Drexler Automotive differential will be making its way onto the M4. This will allow for more precise handling by reducing the slip on the inside wheel whilst also improving overall traction under acceleration and braking.
Photo Credit @ Oulton Park: All Killer Media