I think at this point in time there isn't a whole lot left to hide of this car, after a few accidental slips we thought it was about time you all saw the whole thing. So we give you… the NSX!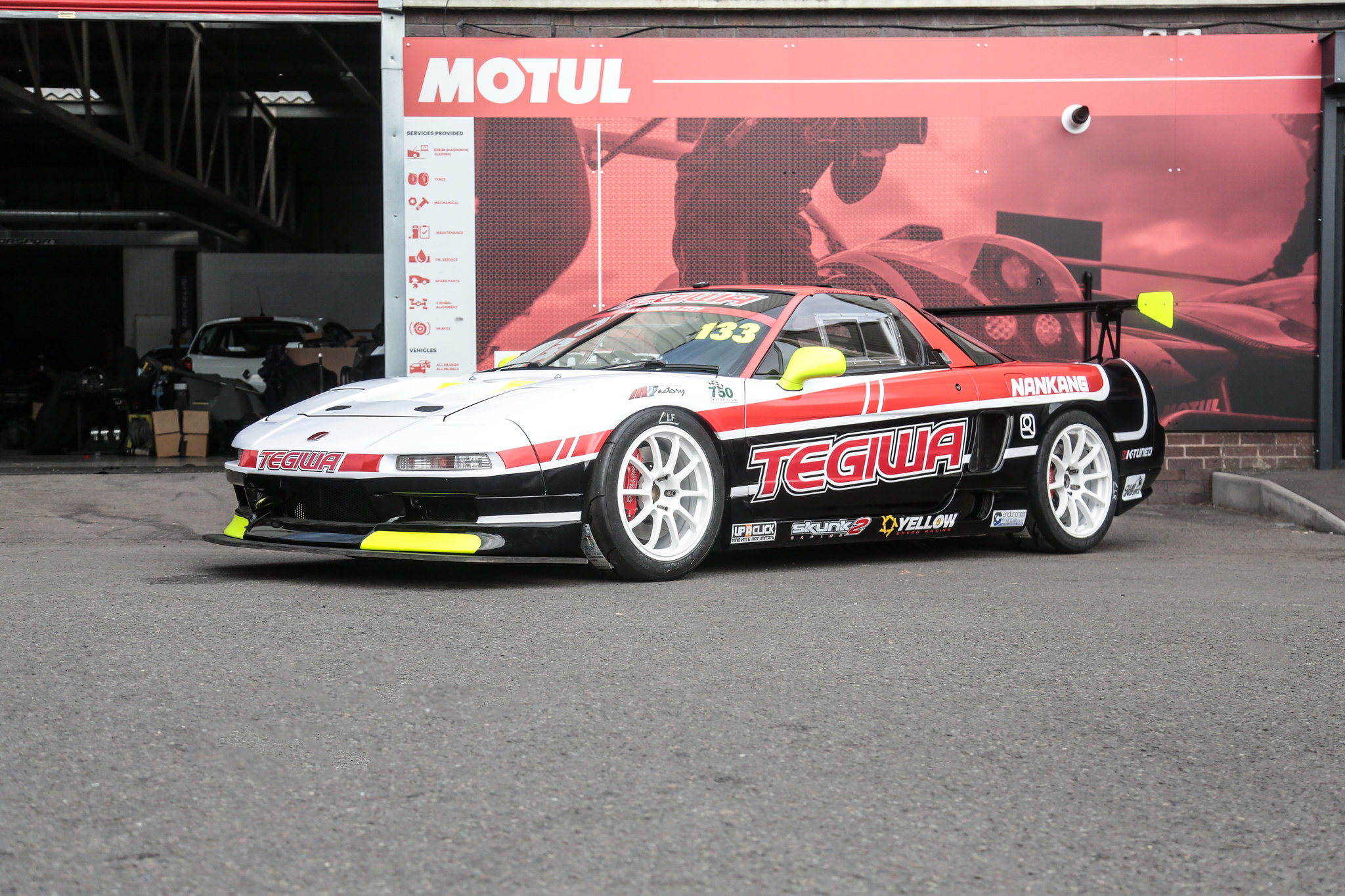 Chris and the guys at CNSigns really knocked it out the park when it came to this, starting initially when the NSX came to the point of needing an exhaust. Storming through a lot of it on the days leading to its dispatch. A few live amendments have been made from the original design and the odd decal needs to go on here and there, but the biggest portion was definitely out the way then.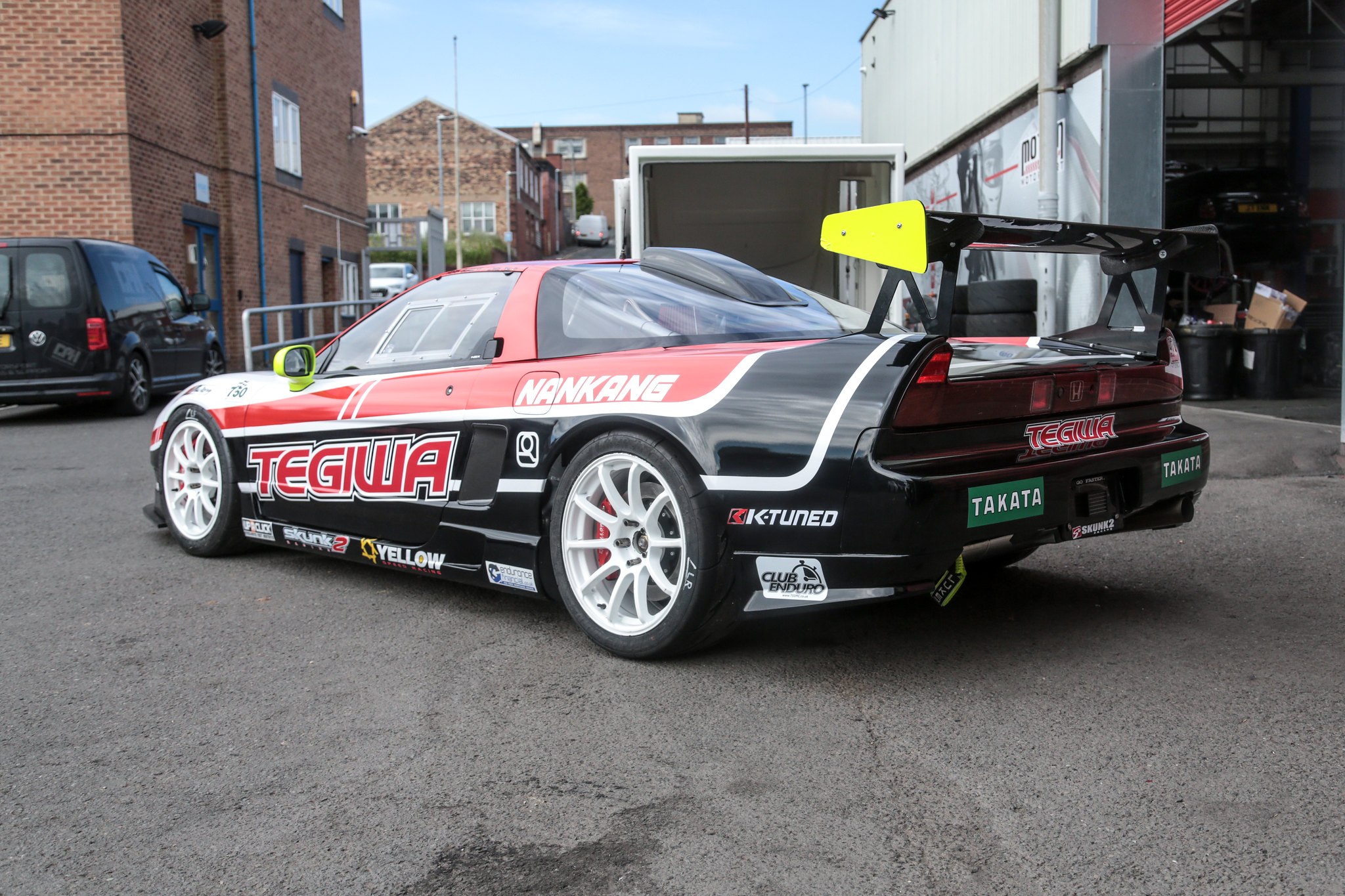 You may pick up some subtle design similarities from both the Tegiwa M4 as well as our EP3 rental we use for the Type R Trophy, this is because the livery was once again designed by EightEleven. You may have seen some sneak previews on their own Facebook page a little while back. Whilst we haven't made an effort to big massively sneaky about this, but we think a little reveal like this is a good change to show it all off.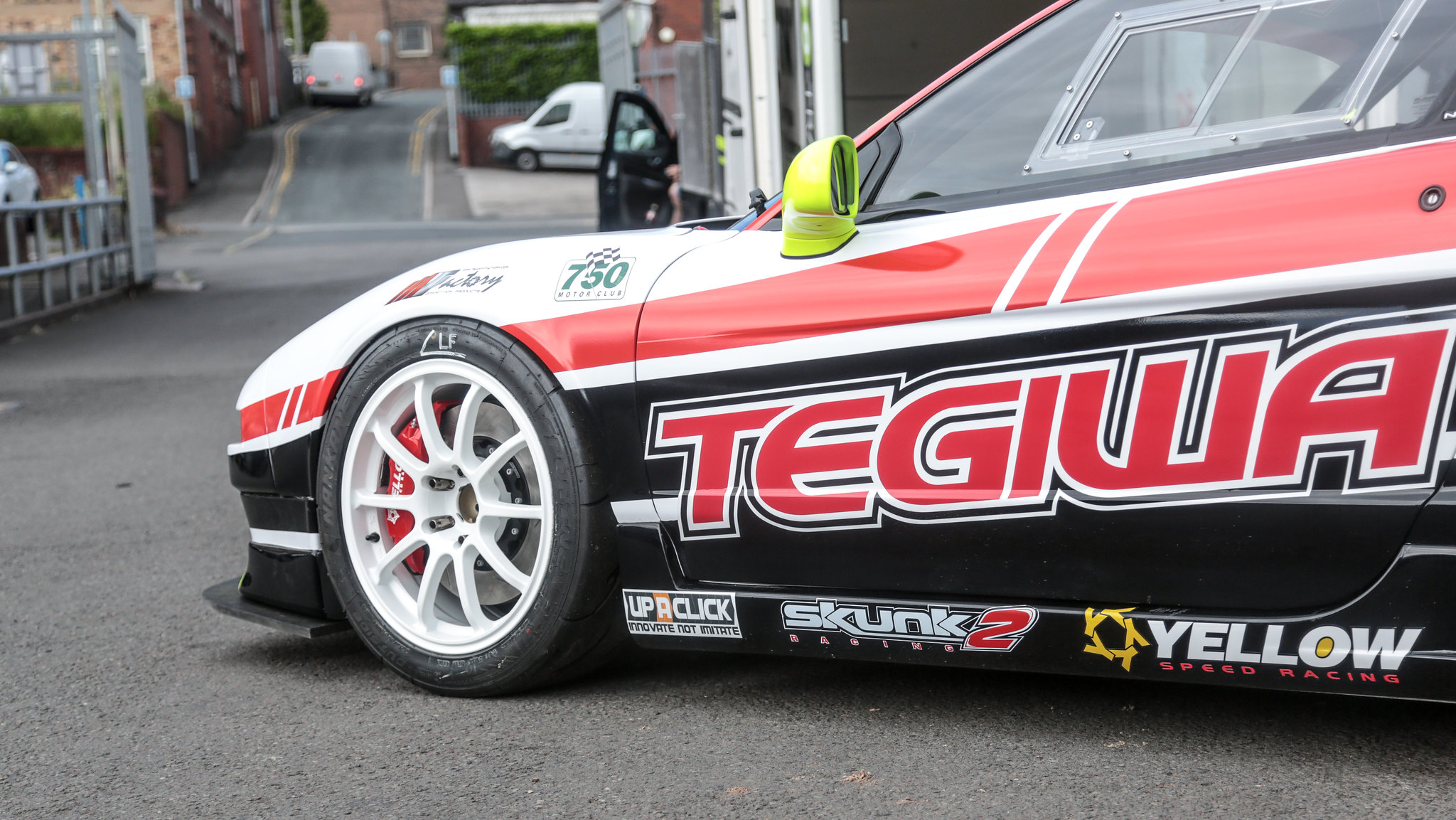 Our wheel issue has been rectified, we're now using a fresh set of Rota wheels (which are available on our website!) – specifically Rota Fights. While it wasn't our initial choice, we think these in white look ace against the livery while complementing the 6 pot Yellow Speed Racing BBK that we run up front too.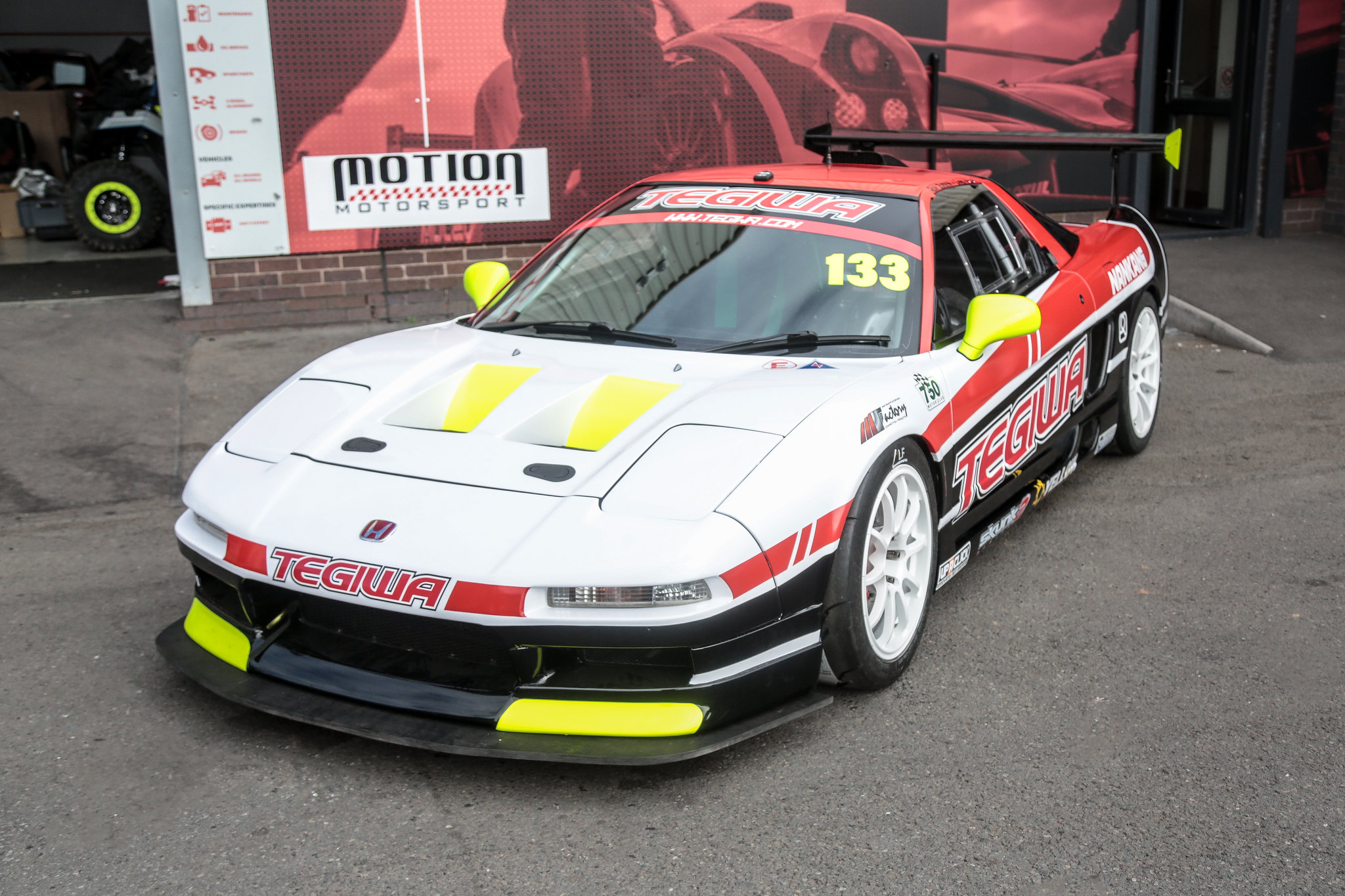 Fans of Club Enduro, may have seen our NSX on track this past weekend at the phenomenal Spa Francorchamps circuit in Belgium. This was the first public display of the car as a whole, sans its K24 drivetrain which we'll get into at a later date.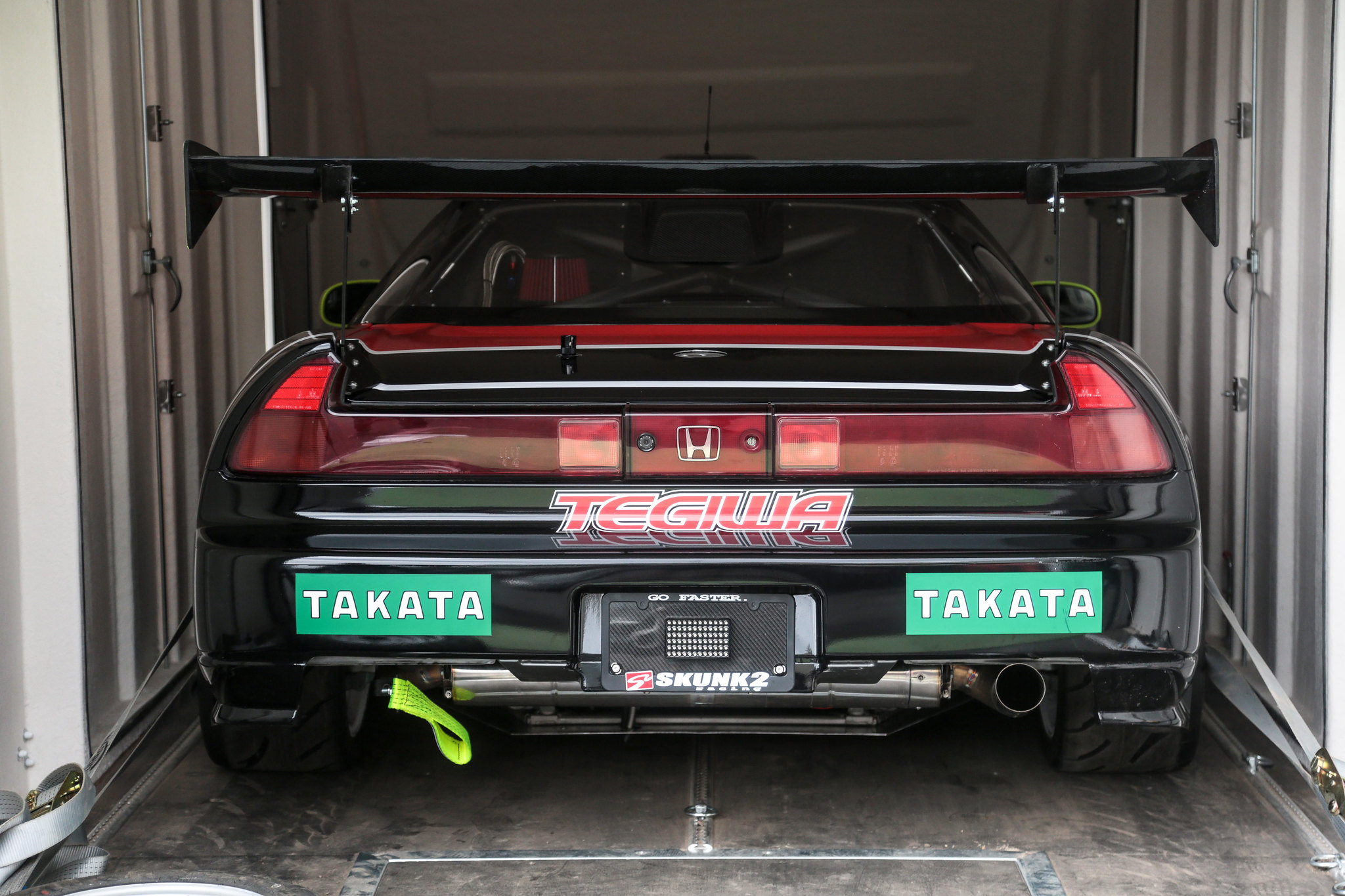 The NSX competed in Class B and despite some mild mechanical issues, performed brilliantly. In tighter, more corner focused parts of the track it dominated – owning sector 2 until losing because of drivetrain issues. We'll get into all that, with the way the past few weeks have been a lot has been changed about this car – including its direction for the rest of the year.
Which leaves us on a pretty satisfying cliff-hanger, if you want to call it that, with the next part we'll get into all that as well as some troubleshooting. Thanks again for reading, Dave's got some awesome M4 content on the way so keep an eye out on the blog!