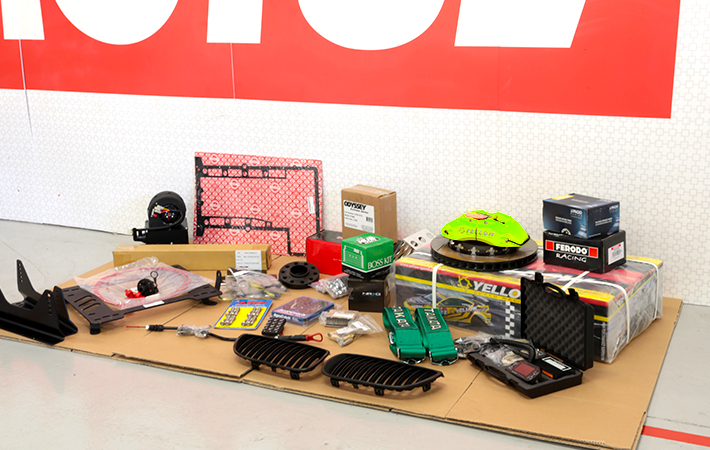 CLICK HERE TO VIEW THE PROJECT RENDERING
If you have read 'Build Blog #1', we didn't give a massive amount away about our E92 M3. The car is still with Safety Devices having the roll cage fabricated. In prep for it's much anticipated return, parts have been arriving ready to get our build on and move forward with the project.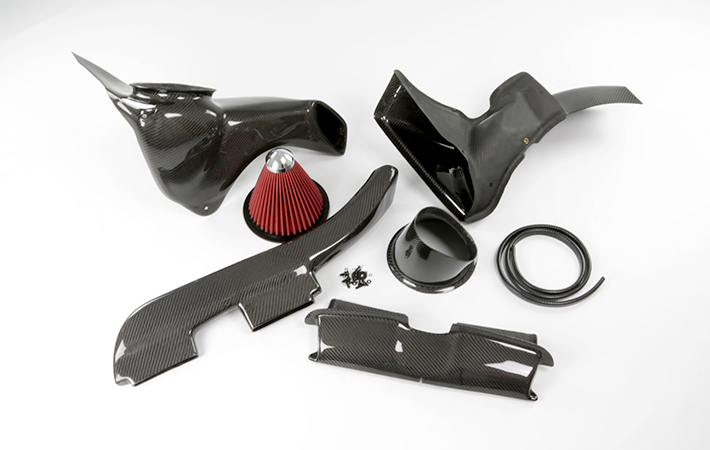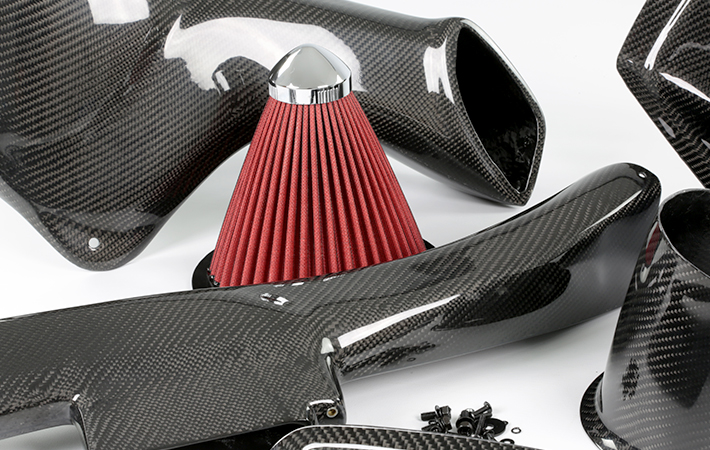 To unleash more power and noise from the V8, we have a carbon fibre intake which features a snorkel type intake scoop facing upwards, drawing cold air from the OEM bonnet vents. The quality of the weave is excellent and teamed up with the new exhaust (yet to be finalised) thats the basic breathing upgrades done.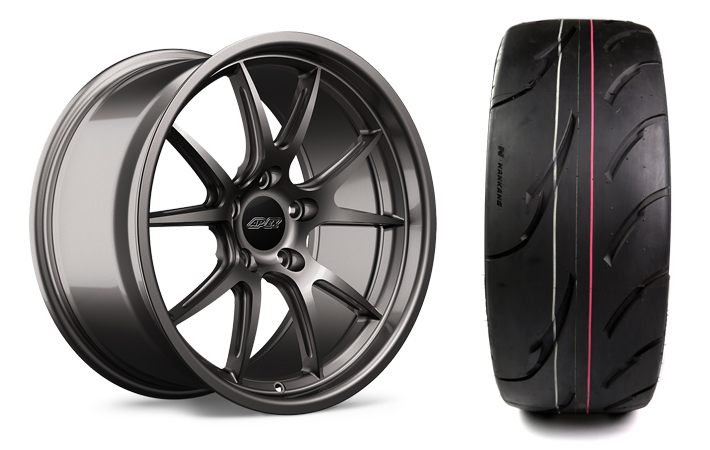 Tegiwa have recently become a dealer of Apex Race Parts. A California based company specialising in aftermarket wheels for both track and street. For 2017, Apex have released a new line-up of wheels, one of which is the FL-5. This wheel is not only lighter than OEM but is a fresh design, one that we have only seen on a BMW M2 online in promo material. However, a quick Photoshop rendering allows us to envision how the wheels will look on the M3.
CLICK HERE TO VIEW THE PROJECT RENDERING
WHEEL + TYRE SPECS:
FRONT – 18X9.5 ET22 // 265/35/18
REAR – 18X10 ET25 // 295/30/18
BUY APEX WHEELS
BUY NANKANG TYRES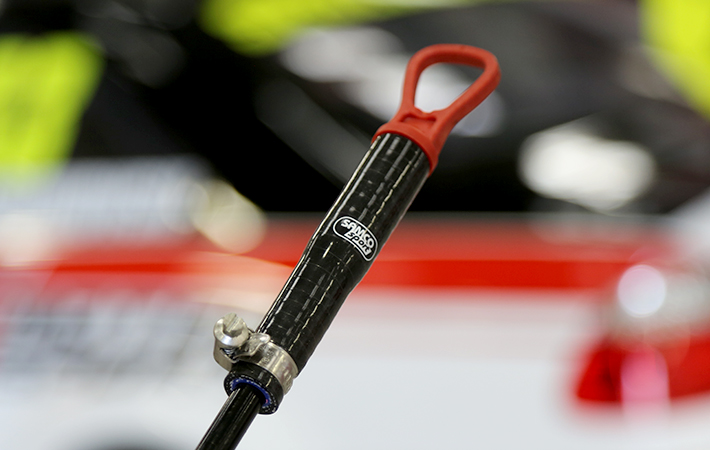 Onto the mechanics of the car, the engine oil level is monitored by the cars computer. For obvious reasons, this is not ideal at the track and an error on the computers part could result in fatality for the engine. To be able to check the oil level manually is key and our solution is a dipstick designed and fabricated for the E92 M3. Aside from the Samco hose, it looks relatively OEM and is a straight forward fit.
We have covered some of the key arrivals for the build, you can check out the build list (so far) below, which we will add to each blog. Until the next blog, check out the Photoshop rendering teaser by clicking below:
CLICK HERE TO VIEW THE PROJECT RENDERING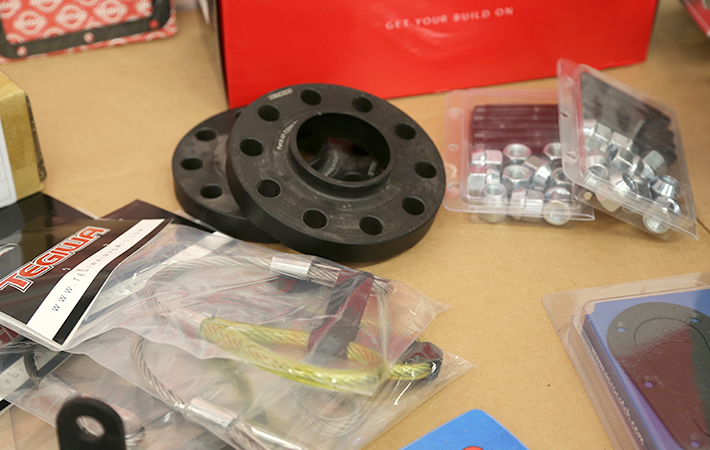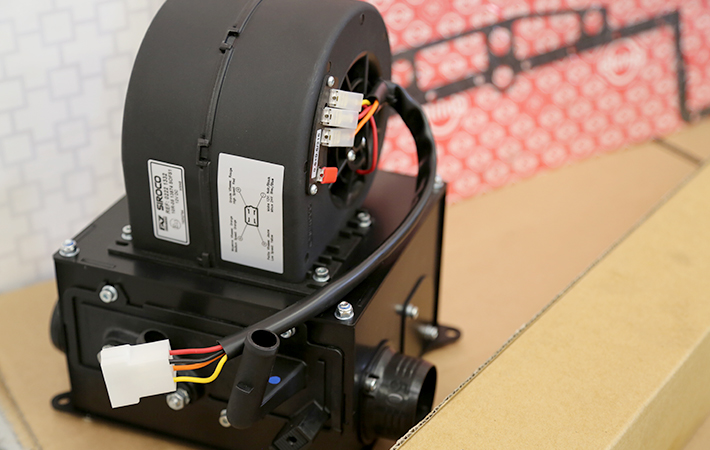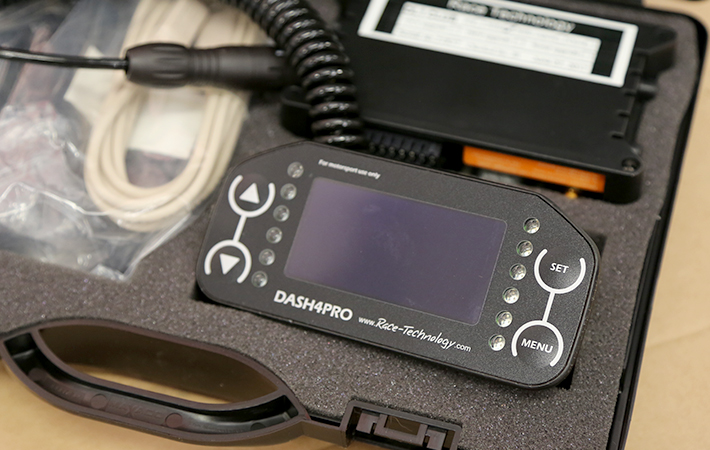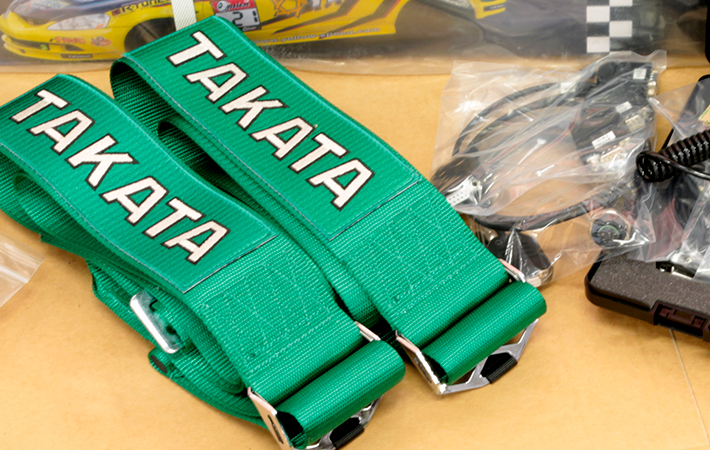 BRAKES
YELLOW SPEED FRONT BIG BRAKE KIT (356MM WITH FLOATING DISCS) / PAGID PADS
STOP-TECH DISCS / FERODO DS2500 PADS / RPB BRAIDED LINES
BIMMERWORLD FRONT SOLID BRAKE GUIDE KIT
ELECTRONICS
RACE TECHNOLOGY DASH4PRO
ODYSSEY RACE BATTERY + CAGE
SLIM LED RAIN LIGHT
HEATER
ENGINE
PHYSICAL DIPSTICK
ARP ROD BOLTS
CONNECTING ROD BOLT BEARING SET
NEW OEM CLIPS, NUTS + BOLTS
EXTERIOR
VORSTEINER CARBON FIBRE VENTED BONNET
AERO CATCHES
CARBON FIBRE HEADLIGHT BLANKS
FRESH KIDNEY GRILLS
TEGIWA TOW STRAPS X4
CUT OFF SWITCH
NEW OEM CLIPS, NUTS + BOLTS
INTAKE
TEGIWA SPEC-M CARBON FIBRE INTAKE
INTERIOR
TEGIWA SHORT SHIFTER
STEERING WHEEL BOSS KIT
NRG SNAP-OFF STEERING WHEEL HUB
TAKATA 6POINT FIA HARNESS (GREEN)
SEAT FLOOR MOUNTS
SEAT SIDE MOUNTS
CUT OFF SWITCH
NEW OEM CLIPS, NUTS + BOLTS
SUSPENSION
YELLOW SPEED PRO PLUS RACING 2-WAY COILOVERS
YELLOW SPEED REAR CAMBER ARMS
WHEELS / TYRES
FRONT: APEX FL-5 : 18X9.5 ET22 WRAPPED IN NANKANG AR-1 265/35/18
REAR: APEX FL-5 : 18X10 ET25 WRAPPED IN NANKANG AR-1 295/30/18
TEGIWA WHEEL SPACERS
TEGIWA WHEEL STUD CONVERSION
CLICK HERE TO VIEW THE PROJECT RENDERING