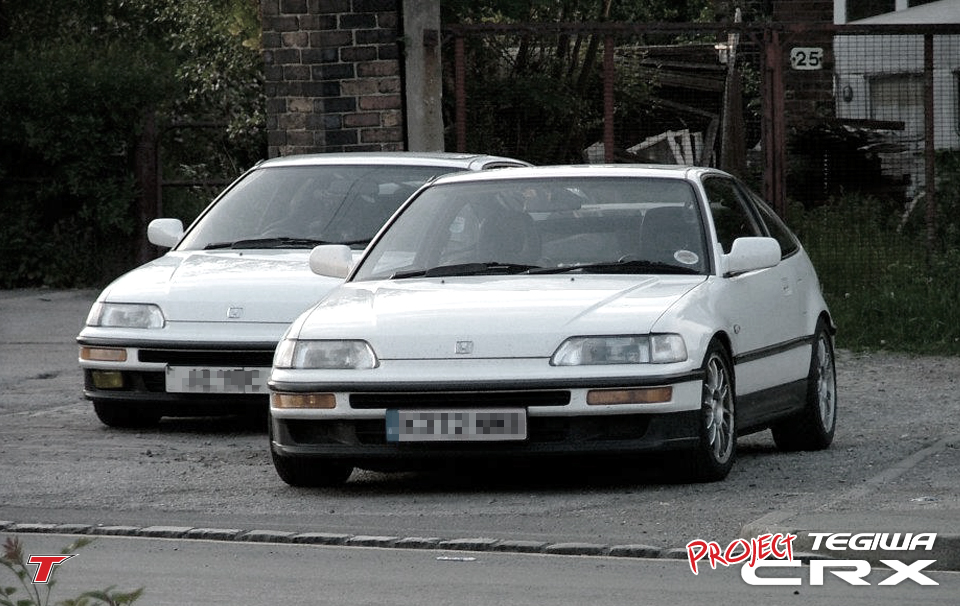 As many of you may or may not be aware, when Tegiwa was formed, we originally imported, sold and broke many sought after Honda's. We were and still are responsible for the majority of EK9 and CRX's in the UK. The image you see above is of Luke & Johnny's (Both directors of & founders of Tegiwa) CRX's. This iconic model is what you might call the 'Grass Roots' of Tegiwa.
Currently there are no CRX's in the Tegiwa Civic Cup. We thought this would be a great opportunity to source one for ourselves and throw a whole host of Tegiwa & Skunk2 goodies at it to see how it will fair against the likes of the EK and EP3's that the competitors are running.
Over the coming weeks we will be adding to this blog with every update to the project wether it be missing parts sourced, shiny bits installed or decisions on colour schemes including the odd short video of progress. One thing is for sure, with no expense spared, this will be one project you will want to follow! Enjoy the images of the car below. This is as it stands after collecting the car 24 hours ago.. We will notify you of updates!