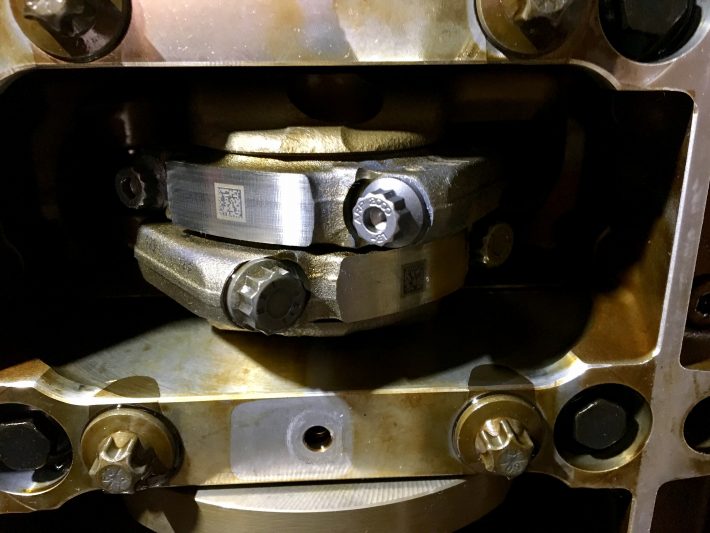 Now the engine is back in the car we are able to work on con-rod bearings and bolts. We are using the highly regarded BE Bearings and ARP bolts for this job. As you can see from this photo the job was well over due on this 101,000 mile S65 engine.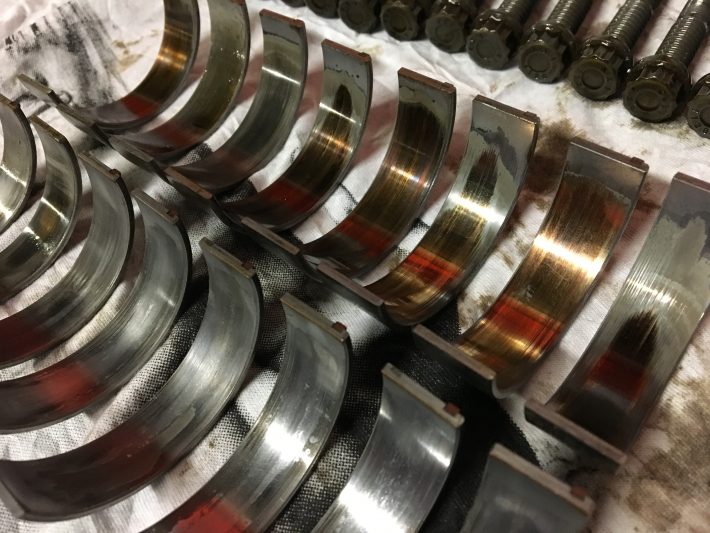 As the sump is off it made sense to baffle it as the S65 is notoriously bad under high G for oil starvation.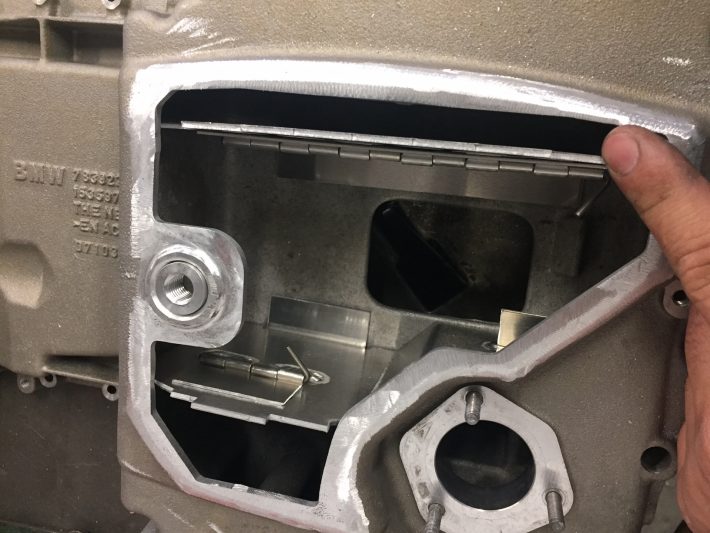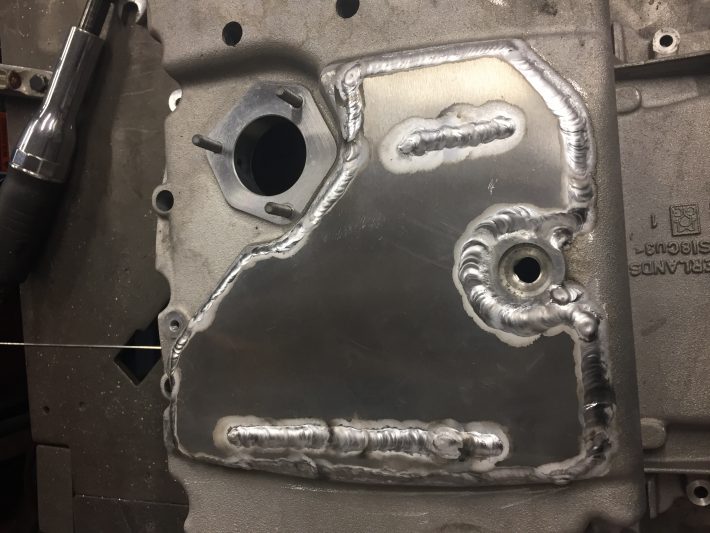 The interior is our next big job. The cages are now on order for our stock SAFETY DEVICES E92 CAGES
We have removed the dash ready to get trimmed and flocked to follow our next blog for an update on this.